Preventive Oral Screening & Cleaning
Pet Dental Solutions' Signature Service is a preventive oral screening and cleaning for dogs and cats who meet certain criteria and includes:
Our staff will teach you about dental disease and your pet.
Our medical director will examine your pet to ensure procedure safety.
Our oral care assistant performs a thorough oral screening of your pet.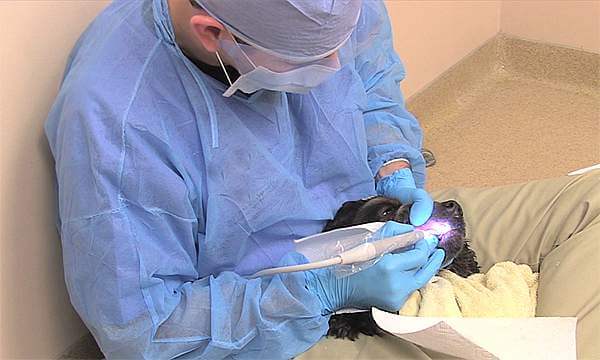 Removal of plaque and calculus, above and below the gumline.
Makes teeth shine and sparkle, but also slow plaques ability to reform.
A final 'clean-up' pass to sweep and rinse away loose debris.
We record all findings to highlight problem areas.
Service Review and Treatment Planning
We will review findings and recommend next steps.
See the difference our Signature Service can make!
Take the first step toward better oral health for your pet...